Winter Running Pants
Winter running pants? What do I need, what should I look for? Have you asked yourself these questions? Well join me on my journey to find the right pants for the right weather.


In the past, my winter running pants have consisted of over-sized sweat pants worn over my running shorts. It's gotten me this far, but it's not very sexy and now that I've lost quite a bit of weight, my goal this winter is to find some comfortable, warm AND sexy running clothes so that I don't look like a pile of rags running down the street.
So I'm taking you along with me in this hunt, where I started by asking some of my running mom friends what they wear to get through the cold winter.
Capri's
Here's what I got so far. In Mid-November, some of the moms from the sunnier states such as Florida and California are experiencing even milder weather than the 40 - 50 degrees I've been running in here in New York City. They agree with me that the best thing to wear in this kind of weather is running capris.
For that I've been rocking a pair of Champion Capris that are not only incredibly comfortable, but they fit so well that I even wear them to work sometimes with a shirt over them and I am tickled with compliments about how skinny I look and what have I been doing to loose all this weight.
The only problem with them is they don't have any pockets. But for the price I paid for them, I'm not complaining.
Running Tights

A running mom friend from Chicago recommends the Under Armour Running Tights. I'm thinking if she can survive the winds of Chicago in these, I will get a pair of them myself for when it gets a little colder here in December. I think I'll put them on my Christmas List and wear them under my running shorts in the colder months. The only complaint I saw from some of the reviews was that they are a little tight, so I will size up with these.
But if you prefer something a little less snug, you might go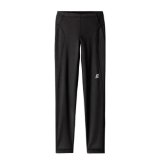 with the Road Runner Tights. They even have a small back pocket.
If it is really cold by you like it is for my friend who runs in the Rocky Mountains of Colorado, you might try wearing the loser fitting tights over a pair of the snugger tights to really help keep the heat in.
Running Pants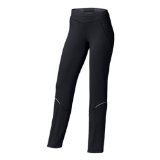 If you're looking for something to really keep the heat in, go with a pair of thermal winter running pants like these Brooks Womens Utopia Thermal Pants
. They can be worn over a pair of tights on those really brittle cold days.