Running Hats


For Winter Running
Running hats can really help keep your body warm when running in the freezing winter months.
If you have to get your training in during the frigid winter months then you will need to stay warm; so here are some options for running hats to keep your head warm during winter running.

Ear Muffs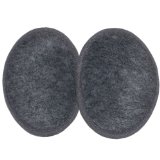 If a hat is not for you, or if even when you do find that perfect running hat, the one thing that really tends to get cold are your ears and they are still not covered, than ear muffs are for you.
These ear muffs
come in some very sexy colors and are easy to carry so you can take them along with you to keep you warm throughout the winter, not just when you're running.


Beanie Hat

This Winter Beanie Hat by Outdoor Reasearch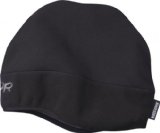 fits snugly around your head and keeps you warm. It is light weight and will cover your ears to keep in as much heat as possible.
However if street vendors are a common scene in your area, you can probably get something that works just as well for $5.
Or if you're feeling really creative, you could probably even knit or crochet one of these. And hey if you have running friends, nothing like a home-made and useful Christmas gift!

Headband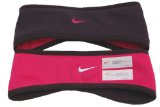 Reversible Fleece Headband by Nike
is black on one side and pink on the other, I know creative right! It is sure to keep your ears warm and the hair out of your face for those cold winter runs.
If you however do a lot of your running in the early morning or late at night this Reflective headband by Nike
might be your way to go. It will still keep your ears nice and warm and the hair out of your face along with making you more visible on your runs.
Under Armour Cold Gear Hood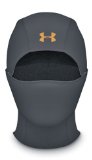 If you have to train in very cold temps or just have issues keeping warm, then this Under Armour Cold Gear Hood
which is made with special cold gear double sided fabric to keep you extra warm is the hat for you. For only $30, it will keep your ears, head, neck and face warm while still enabling you to breath comfortably. And if you get too hot in it you can drop the face panel down under your chin to cool you off a bit.