Running Jacket
Running Jackets are an essential way to keep your body warm when running in those frigid winter temps.
There are so many different running jackets on the market it can get pretty confusing when trying to find the one that is best for your needs. Here are a few different ones that vary in price as well as features.

Champion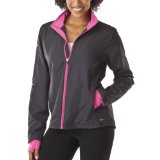 If you are on a budget but need a jacket to keep you dry on rainy days or as a top layer on those colder winter days, then your best bet is this jacket by Champion. Not only is this jacket stylish but it will serve it's purpose to keep you warm and dry, with out costing you and arm and a leg at the same time.
This Jacket by New Balance is great as a layering piece to keep you warm on those chilly days. It looks and feels great on, and is in the mid price range so still wont break the bank. This jacket is also music friendly so it has a place for your headphones to fit through to make listening to your music easy while running.
Pearl Izumi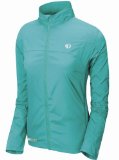 If you can afford a little more then you may want to go with this jacket from Pear Izumi. This jacket will keep you dry when it is raining, and is wind resistant so you will stay warm and cozy with it on. This jacket also has an draft flap with a zipper garage for when not in use. If you need a jacket to keep you warm this is a great choice.
This one is pricier but if you want it all and have the money to spend this is the jacket for you. It will keep you dry in the rain and warm on those frigid winter days. And if you get over heated on your run then you can remove the sleeves and tuck them in to the extra back pocket, yes that is right this jacket converts to a vest quick and easy enough that you can do it on your run. So this jacket will take to from the cool fall weather to those snowy winter days. Not to mention it is super flattering and looks awesome on (can you tell this is the jacket I want?)