Inspiring Running Woman Interview Series
Becky: What I Love About Being A Runner
Running woman, meet inspiring running mom of the month, Becky.
Becky is a working mom of two very active young boys. I met her through a running woman group and I can always count on her to inspire me.
Some things Becky has taught me are that if I don't think I'm going to fall off the treadmill, I can probably run faster. I used this speed training method when I was training for a 10k and it is the fastest 10k I have ever run.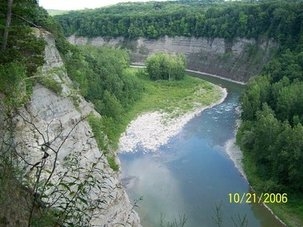 She inspired me to add intervals to my runs where I'd speed up to the point that I thought I couldn't run any faster, then I would speed it up a few intervals faster and hold that pace for a minute.
Sometimes I will call Becky just to get some new running ideas, like running to and from work, or carrying around baby wipes if you want to run on your lunch break but don't have access to a shower.
Read on to find out what makes Becky such an inspiring running woman in the following interview. And check out the pictures! I would love to run in some of these places!
When did you start running?
I feel like I've been running forever, I've always been an active person.

My mother would take us hiking, camping, etc. I did track and soccer in junior high and high school. After high school, I just kept running on my own.

I had to take a couple of years off when I was 17-19 due to shin splints. I went to high school in Alaska, and the track season there is only 6 weeks long. Because it's so short, it's super intense, and a lot of the kids (including me!) go from a lazy winter to 3 hour long track practices with bad shoes! So shin splints were inevitable. Over the course of 3 years of this, my legs had had enough.
By my senior year, I had stress fractures so bad, that my shin muscles had detached from the bone, and I had bone splinters poking through the skin. It hurt SO BAD! So, I had to take a few years off of running and let my legs heal.
By the time I was 20, I was running again, roller blading, biking, swimming, etc. I snowshoed a lot, cross-country skied, hiked. I added mileage very gradually, so that by the time I was 24 I was still only running about 3-4 miles every day. My shins felt good, but I didn't want to pile on the miles and kill them again.
When Jake was born in 2004, I went up to 5 miles every day. The wonders of trying to get that baby weight off! When Charlie was born in 2006, I upped my mileage to 7-8 miles a day. By the time Charlie was 2, I was doing 10 miles fairly often. My shins don't bother me hardly at all.
What / who inspired you to be a running woman?
I have to say that no one inspires me to be a runner. I have just always loved to run, and just always done it. No one ever told me to do it, or encouraged me to do it. I guess I am just one of those people that just love it for what it is, and it's just a part of me.
I love running for its health benefits and keeping me sane, but the biggest reason I run, is that I HAVE to. It's like it's a part of me, my flesh and blood, my personality, my soul, if I ever stopped I would die.

What is your favorite place to run?
I like quiet woodsy places, not being passed by stinky cars all the time. Country roads are nice too. Places where I get to look at things, like nice interesting houses, animals, rivers, etc. I like mixing up my running routes a lot. I don't like doing the same route over and over again.
How many miles a week do you currently run?
I am currently running about 36-40 miles a week.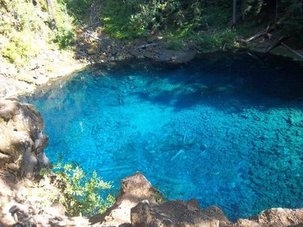 How did you manage to fit your runs in as a single, working mom who was also going to school?
Well, I'm not in school anymore, but when I was...SCHEDULING!  Everything was scheduled! And a gym membership was a must!
I couldn't ever run outside, which sucked, but at least I got to work out/go running.
I generally got to go to the gym at least 4 times a week, and we would do some sort of hiking/outside activity at least once a week. (Like snowshoeing, walking, swimming, etc).
The fact that I have two very active boys keeps me very active too, which helps me from getting too lazy!
What do you love most about running?
Oh man...how do I answer this question? Hahaha, I love it for keeping me sane, I love it for keeping me healthy and fit, I love it for make me feel strong!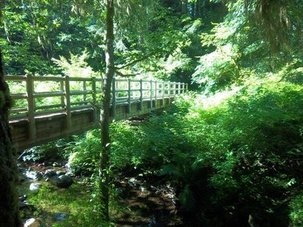 I love running because it's MY time, and I can do it, and I love the pain, and the way my body moves. I love the way it feels when I sweat, and the endorphins moving through my bloodstream.
I love to push myself, and knowing that I am capable of so much more than I thought I was. And the fact that I am competing against myself. I love the fact that I am competing against myself.
Click here for part two of interview with inspiring running woman, Becky and some more beautiful pictures.
Return from Running Woman Interview with Becky to Running-Mom HomePage