Benefits of Cooking with Whole Grains



by Jessica Sherle
Cooking with whole grains is a great way to get long-lasting carbs to fuel your runs.
"You are what you eat." This common phrase is well known and quoted, and yet how often is it heeded? Our lives are filled to the brim with activities: work, school, children, working out, volunteering, cleaning, and cooking. We tend to be so busy that it's hard to fit in those three healthy meals a day that our body needs to perform at its full potential.
But by starting off the day with a healthy breakfast (such as fresh fruit with yogurt and whole grain muesli or a veggie omelet), you are giving your body the opportunity to do all the things that you NEED it to do. When you can continually fuel your body with healthy foods throughout the day, you have a much better chance of maintaining the mental clarity and energy you desire as the day goes on.
As busy moms we want to take care of the people and projects that are in our lives, but we need to remember just how important it is to take care of ourselves. Eating healthy can help you to achieve that and the other goals you have in your life.
Here are some wonderful reminders about the importance of cooking with whole grains.
Health Benefits of Whole Grains
* Energy
You will have the energy you need to do the things you want, such as having fun with your family and meeting their needs, getting in a great workout, working the late shift, or cleaning the house. You need sustained energy, which comes from whole foods, to keep you going all day long.
* Good Mood
We all want to be able to handle each day in a positive manner. By feeding your body whole foods (such as fruits, vegetables, and whole grains) instead of processed ones, you will be much less likely to suffer from the ups and downs that come from things like white sugar, hydrogenated oils, and bleached flours.
* Loose Weight and Maintain Desired Weight
Whole foods are nature's way of giving you the perfect balance of fats, carbohydrates, and nutrients that your body needs to stay at it's ideal weight.
Whole foods are also the perfect diet if you are looking to shed some extra pounds. There are so many processed "weight loss" foods out there that really don't help you lose weight at all. The key to weight loss is exercise combined with lots of vegetables, fruits, whole grains, and lean meats.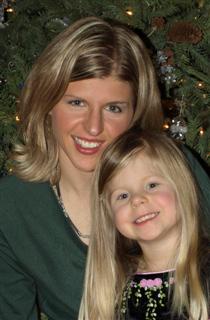 * Longer, Healthier Life
A long and healthy life is a desire that most of us have. Healthy eating can play a major role in not only extending your life expectancy, but also in keeping it disease free and strong. Your body needs so many essential nutrients to age gracefully. Give it what it needs and your body will give you the life you want.
* Great Skin
Your skin is a direct reflection of your diet and lifestyle. You can spend lots of money on expensive cosmetics, but if you are eating a diet full of refined ingredients, saturated and hydrogenated fats, sugar, preservatives, pesticides and alcohol, caffeine and junk food, you will find it hard to achieve good skin. So do your skin a favor and eat lots of whole foods to nourish your body's largest organ.
The article was provided by Jessica Sherle. To find more tips and healthy recipes for cooking with whole grains, visit www.healthy-eating-simplified.com where you will find lots of healthy recipes, easy 30 minute meals and weekly planners to help you with cooking with whole grains.
Return from Cooking with Whole Grains to Runners Diet
Return from Cooking with Whole Grains to Running-Mom HomePage